Suppose, you have an important project which includes lots of documents for editing in a convenient way. At this moment, the first thought comes to your mind that there should be an option of converting the JPG file into an editable Word format instantly. Well, maybe you do not know yet that many software programs are available for the file conversion. Such software are developed using the OCR (Optical Character Recognition) technology. This technology is basically used to digitize the various file formats. OCR technology works by scanning the text which is handwritten, typed or printed into machine-readable text and does a comparison with stored characters. The company Soft Solutions Developed the software JPG to Word Converter that will help you enable to convert the image files into editable word documents
Actually, if you are wondering to opt this software, Let's have a glimpse of the various features of it: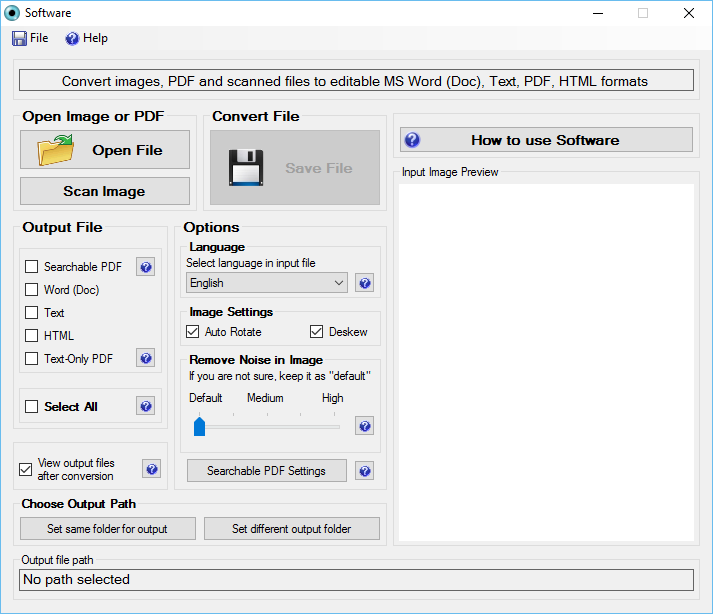 This software identifies the characters of the text with great precision. The quality of the converted file is fascinating to view.
JPG to Word Converter also supports the various file formats such as JPG, TIF, PDF, JPEG, GIF, and BMP. You can digitize your image file in any format respectively.
This software supports more than 40 foreign languages. This feature gives you the opportunity being connected the clients around the world. You can easily digitize your image file in any language as it recognizes the stored characters very well Now, the language barrier is no longer a problem.
You also get the feature of high-level security by maintaining the CIA (Confidentiality, Integrity, and Availability) service. Your document cannot be edited or copied from the illegal source as you will provide watermark and password protection for the safety of your file.
JPG to Word Converter can convert your image file or document to either a PDF document, text, HTML file or Word document.
Conclusion
This software helps to reduce the amount of work as it does the job of converting the multiple files in no minutes which used to take the hours. All the features of JPG to Word Converter are incredible because probably you will not get them at one platform only.